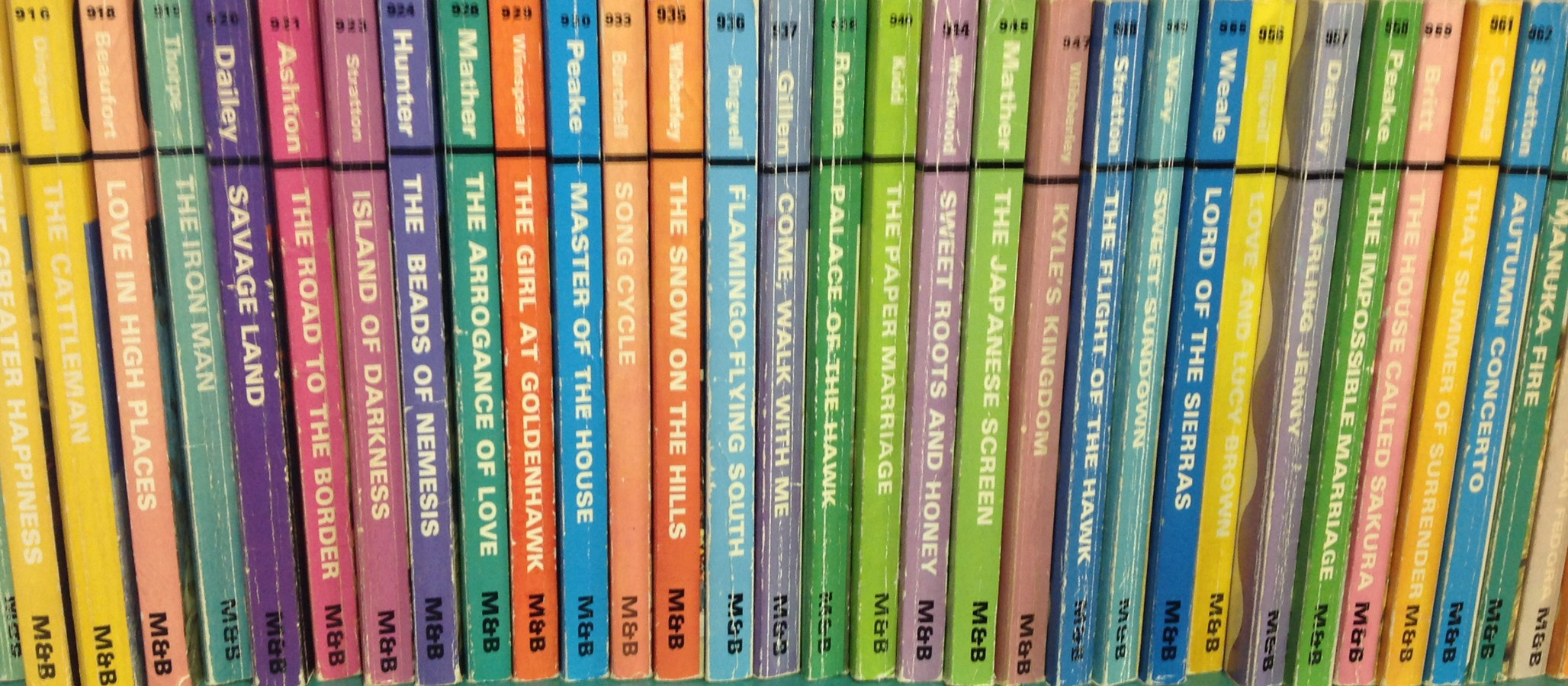 THIS APRIL'S EVENT HAS BEEN CANCELLED. WE HOPE TO RESCHEDULE SOON.
Researching the Romance 2020: Romance Across Boundaries- April 22-23, 2020 *PLEASE NOTE NEW DATES*

The deadline for submitting a proposal has passed.
Introduction:
In 1997, the Browne Popular Culture Library at Bowling Green State University held one of the first academically oriented conferences on the genre of popular romance fiction. Titled "Re-Reading the Romance," the event included authors and academics from around the country sharing their experiences and love for the genre.  A follow up conference titled "Romance in the new Millennium" was held in 2000, featuring even more thoughtful looks at romance.

In 2018, the tradition of romance fiction-themed conferences at BGSU was revived with the Researching the Romance Conference. The success of this event, which drew academics, authors, and readers from across the country for two days of stimulating discussion, has prompted us to make this a biennial event. The next Researching the Romance Conference, subtitled Romance Across Boundaries, will be held April 22-23, 2020.

The conference will be held in the Jerome Library on the campus of Bowling Green State University as well as the Wood County District Public Library in Bowling Green. More information about the conference, including registration and logistical information, will follow. There will be a registration fee of $35.

Guest of Honor
Our Guest of Honor for the conference will be Alyssa Cole. She is an award-winning author of historical, contemporary, and sci-fi romance. Her Civil War-set espionage romance An Extraordinary Union was the RT Reviewers' Choice Award's Best Book of 2017 and the American Library Association's RUSA Best Romance for 2018, and A Princess in Theory was one of the New York Times' 100 Notable Books of 2018. She's contributed to publications including Bustle, Shondaland, The Toast, Vulture, RT Book Reviews, and Heroes and Heartbreakers, and her books have received critical acclaim from The New York Times, Library Journal, BuzzFeed, Kirkus, Booklist, Jezebel, Vulture, Book Riot, Entertainment Weekly, and various other outlets. When she's not working, she can usually be found watching anime or wrangling her pets.

More about the Conference
Romance fiction is shaped by boundaries and rules- the expectations of tropes and subgenres, the centrality of the love story, the requirement of the happy ending. Authors and readers rely on the boundaries of romance to help them write and read, yet also sometimes revel in their subversion. Academics use those same boundaries to form their avenues of inquiry into this vast genre. Taken together, the boundary lines provide endless points of discussion and controversy for those who produce and consume romance. This conference will provide a venue for all of those interested in romance fiction- authors, academics, and readers- to come together and discuss their interactions with the genre's boundaries.

Please direct any questions about the conference to Steve Ammidown.
Browse the contents of Researching the Romance Conference: