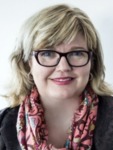 Title
April 27, 2022: YOU Can Create Positive Change at Work!
Description
With high turnover rates ravaging the workforce and The Great Resignation underway, Kimberley Barker aims to change the narrative. Her recent book, 'YOU Can Create Positive Change at Work!' demonstrates that creating a positive work environment can only happen if employees are valued and shown they're a necessary part of the team, department and organization.
"Despite the food of books on business leadership and about creating a positive and dynamic corporate culture — directed for the most part at decision-makers in the C-suite — too many employers still fall short of the mark," said Barker. "In our book, we offer suggestions filled with real-world examples, helpful ideas, life stories, and concrete ways that can change your workplace and your life."
ABOUT KIMBERLEY: Dr. Kimberly Barker has a passion for teaching, learning, OD, advocacy and planning for the FUTURE OF WORK. Dr. Barker is a full-time lecturer at Eastern Michigan University and a Scholar-Practitioner who assists those interested in 'living their best life at work'! She has five years of Human Resource experience, ten years of Commercial Banking, and 15 years of Hospital Administration experience. Her book is full of tools to transform your work life and YOU! It guides you on becoming the best version of yourself at work and in your life, with the goal of empowering you in positive business principles.
Publication Date
4-27-2022
Recommended Citation
Barker, Kimberly, "April 27, 2022: YOU Can Create Positive Change at Work!" (2022). DODC Symposiums. 10.
https://scholarworks.bgsu.edu/dodc_symposiums/10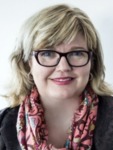 COinS